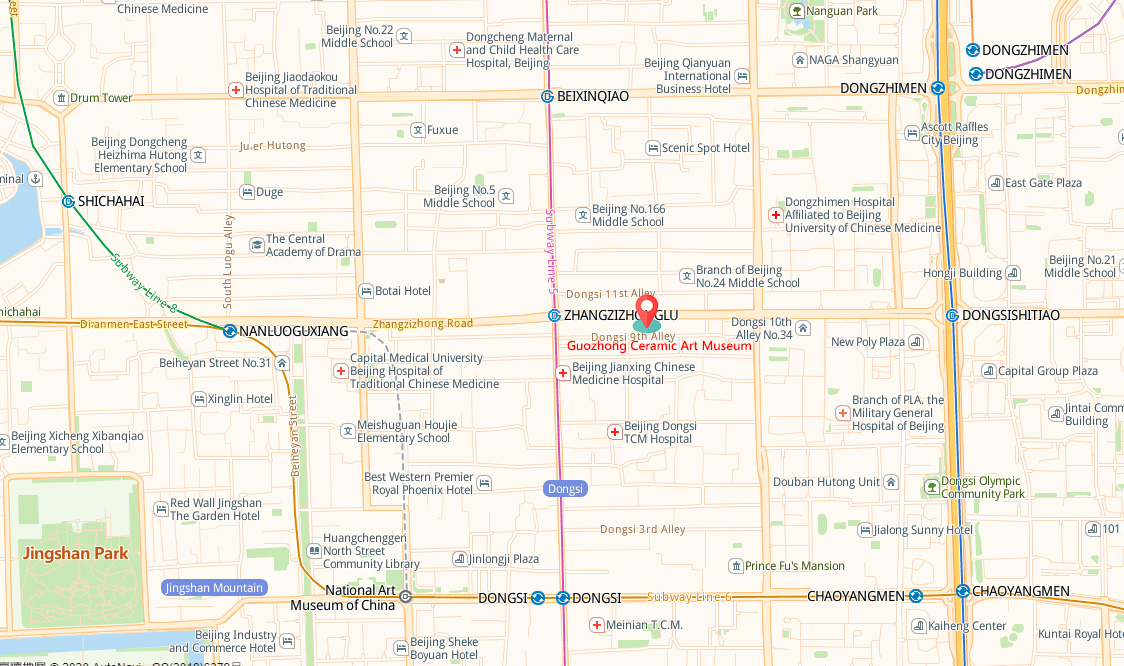 Parked vehicles:
3. 24, 42, 106, 116, 113, 684, 701, Metro Line 5
Nearby bus stations: Weijia Hutong, Dongsijiutiao, Zhangzizhong Road, Metro Zhangzizhong Road C, etc.
Please note:
There is no dedicated parking lot in Guozhong Ceramic Art Museum, and parking spaces in the nearby Pingnfu public parking lot are limited.
It is recommended that audience friends take public transportation vehicles to visit the pavilion.