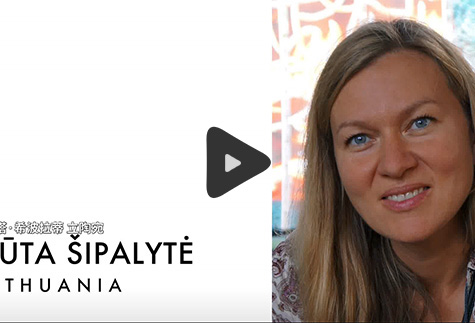 Rūta Šipalytė graduated from Vilnius Academy of Arts with an MFA in Ceramics in 1998. She has mounted nineteen solo and dual exhibitions, and since 1997, has participated in many group exhibitions and symposia all over Europe, Asia, and the United States. The artist received international awards in Europe and Asia.Among Šipalytė's significant accomplishments are: a fully funded, four-month residency at the Nordic Artists' Centre in Dale, Norway in 2000; the Finalist Prize at the Taiwan Ceramics Biennale in 2008; an invitation to create ceramic artwork for permanent installation of Eastern Europe Ceramic Museum in FuLe International Ceramic Art Museums in Fuping, China in 2010; Honorable Mention at the 8thGyeonggi international Ceramic Biennale in South Korea in 2015; an International Bronze Prize at the 2ndLatvian Ceramics Biennale at the Mark Rothko Art Center in 2018; selection for the exhibition "European Ceramics Context / Curated" at Bornholm Art Museum in Denmark in 2018; and in 2019 being a finalist at the 25th International Biennial of Contemporary Ceramics VALLAURIS 2019 at Musée Magneli, Musée de la Ceramique in France.
Since 1999, Šipalytė is an active member of the Lithuanian Artists' Association. Between 2011 and 2015, she served as a lecturer in the Ceramics Department at the Vilnius Academy of Arts. And since 2019, Šipalytė is a member of the International Academy of Ceramics.
Šipalytė's artworks reside in collections of various museums and international private collections around the world. A number of her commissioned, architectural ceramic installations can be found throughout her native Lithuania. The artist currently lives and maintains a private studio in Vilnius.