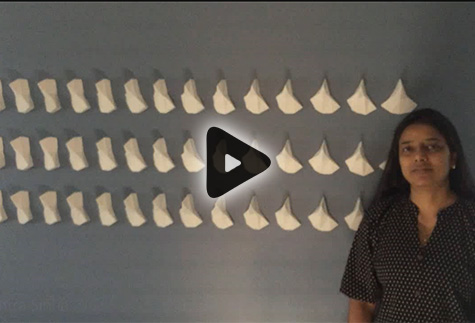 Graduated with BFA & MFA from MS University of Baroda in India. I was apprentice to Ray Meeker at Golden Bridge Pottery(GBP), starting 2002, where I worked for a decade. An award from Japan Foundation took me to Shigaraki Ceramic Cultural Park in Japan for six months. I accomplished a large scale sculpture which brought me a commission for a 60 inch sculpture for hotel in India. This was installed in 2011.
A trip to Australia, when I worked at The Tin Shed Pottery in Launceston and then helped Neil Hoffman in preparation for the pre-conference and WoodFire Tasmania conference in 2011. At the conference I presented a paper about the Golden Bridge Pottery and the first Anagama kiln in India with the title – Anagama in South India. I helped in curation and participated in a group show with Indian Artists works called Continental Drift.
In 2014 I travelled to Markus Bohm's studio Muritz Keramik in Germany. Here I helped set up a pre-conference conducted by Chester Nealie. before the 2nd European Wood fire at Guldagergaard, Denmark. Here I presented a paper about my work Tetrarc – making a 5 foot sculpture in India.
I built my own design of kiln and set up a ceramic studio Earth Art in Pondicherry. Followed by receiving STEM scholarship to join Utah State University for 2 nd MFA.
Am a member to three ceramic organizations, namely IAC, ISCAEE & NCECA. I have had nine solo exhibitions and several juried and participatory exhibitions in USA, India, Australia, Japan, Germany, Korea & Indonesia. I have assisted several artists at studio's and conferences and facilitated four workshops at GBP. I have experience in teaching ceramics, drawing and 3D design. I have presented nine times and received thirteen awards. Participated in eleven conferences and three residencies.