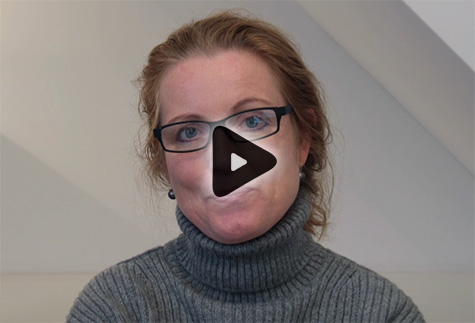 Biography
Petra Lindenbauer
Presentation and Exhibition
XIV Biennial Artistic Ceramics Aveiro, Museum Santa Joana, Aveiro, Portugal.
First Taiwan International Chawan Festival, Northern Miaoli Art Center, Miaoli, Taiwan
Steinbeisser`s Experimental Gastronomy, contributing unique pieces for the event, Vienna, Austria.
Table Tales, Solo Exhibition at Gallery Mauroner Contemporary Art, Vienna, Austria.
Traditional Macsabal Competition and Exhibition, Hacettepe University, Ankara, Turkey.
ArtCeram 2018, Sixième Biennale de Céramique Internationale Contemporaine, Galerie Du Sel, Sèvres, France.
Mugs and Cups, Weavers Studio for the Arts, Kolkata, India.
"Die Frau – Das Subjekt der Kunst" (Woman-Subject of Art), Kunsthandel Pohlhammer, Steyr, Austria.
Rijeka Mini Art, Galeria Jural Klovic, Rijeka, Croatia.
Espresso and Cappuccino Cups, Museo della Ceramica di Fiorano Castello di Spezzano, Fiorano Modenese, Italy.
International Tea Ware Expo, H2O Gallery, Kyoto, Japan.
Chawan Expo, Northern Miaoli Art Center, Miaoli, Taiwan.
International Tea Ware Expo, Ruoshui Tea Gallery, Taipei City, Taiwan.
"East /West Invitational Ceramics Exhibition, - Heritage and Diversity", Hanyang University, Seoul, South-Korea.
"Ceramic Words on the Silk Road", Beijing Imperial Ancestral Tempel of the Forbidden City, Beijing, China.
"Du Bol 2015", Gallery Alliages, Lille, France.
Symposia
Baikal CeraMystica, Lake Baikal - Olkhon Island, Russia
ICAF Sasama, Internat. Ceramic Art Festival, Sasama, Japan
International Raku-Symposium, Plemenitaš, Croatia
10th International Terra Cotta Symposium Eskišehir, Turkey
International Woodfire Festival, Beijing, China
Taean Nature Art and Woodfire Festival, Taean, South-Korea
Workshops:
Serigraphy – Printed Clay by Maria Geszler Garzuly, Kecskemét, Hungary
Woodfiring and Nature Glaze by Lou Smedts, Gaoan, Prov. Fujian, China
Tatara-Technique by Mami Kato, Barcelona, Spain
Mould Making by Sasha Wardell, Bradford-on- Avon, England
Lectures:
"Ceramics-Design-Tableware", Forum GastroSuisse, Meisterschwanden, Switzerland.
"Tableware- specific subject and realisation", College for Ceramics and Firing Techniques Stoob, Austria.
"Ceramic Art in Austria, Present and Past; A Survey", presenter and coordinator of the Austrian artist-participants, Hanyang University, Seoul, S-Korea.
Contributing Correspondent Neue Keramik/New Ceramics – The European Ceramics Magazine.